Plexus+ provides rich interconnection among devices connected and provide seamless wireless experience to all users beyond concrete walls and multi- stories. Save time and money with easier deployments, low up-front costs. Get the power you need with intuitive cloud management, robust security and captive portal functionality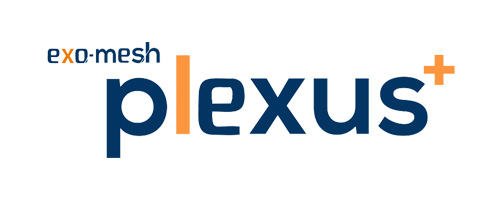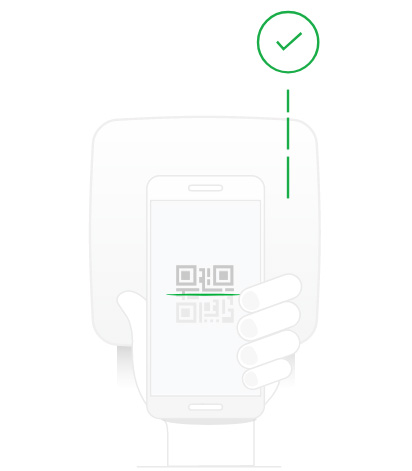 Scan an access point. Plug it in. It's up and running.
Zero-touch configuration for one access point or thousands
Flexible mounting for installs indoors and out
Secure public and private networks created in seconds
Automatic channel configuration
Self-forming, self-healing encrypted mesh with automatic failover for coverage in hard to reach places
Simply powerful. Powerfully simple.
Centralized cloud-based management from a web browser or mobile app—no onsite controllers
Detailed views of networks, access points, switches, and clients all in one place
Automatic alerts when access points go offline
Limit bandwidth, reboot devices and block clients in a single click
RADIUS, HTTPAuth and Facebook WiFi integration
Powerful captive portal with easy splash page editing
Full APIs to integrate with your custom in-house or third-party applications
Free for the life of the product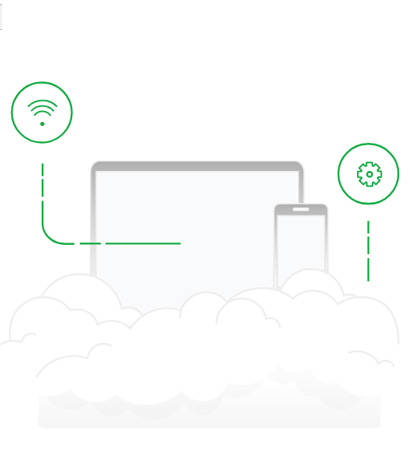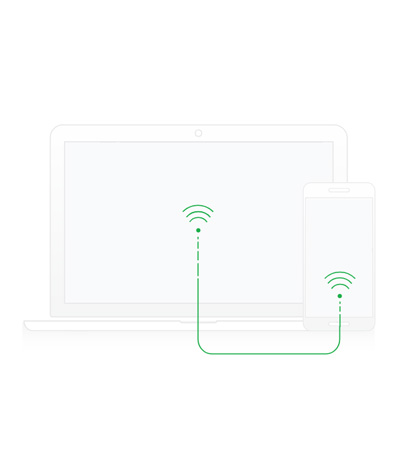 Your network keeps running . . . no matter what.
Scheduled maintenance to minimize disruptions
Safe over-the-air upgrades
Hardware watchdog chip to recover from power issues and reduce truck rolls
Out-of-band management to eliminate bottlenecks and maintenance of on-site controllers
Redundant hosting for 99.99% cloud uptime
Automatic failover to a healthy access point if another access point fails
Install Anywhere in 3 Minutes
A modular WiFi approach that includes everything you need for flexible mounting options inside or out. Simplify deployment planning and inventory management with an access point that goes anywhere and everywhere.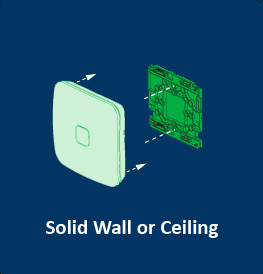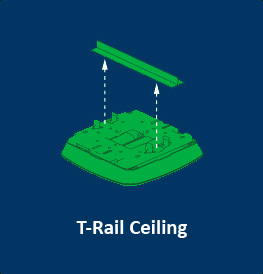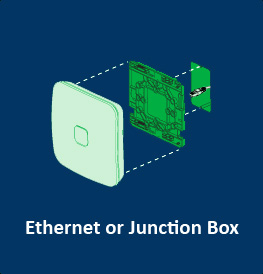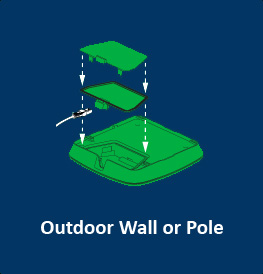 RATED SPEED (COMBINED): 1.2 Gbps
ANTENNA: 4
BAND: 2.4 GHz + 5 GHz (Wave 2, MU-MIMO)
POE: Standard 802.3af or passive 18-24V
RANGE: 75'–150′ indoor (3–4 walls); 400'–500′ outdoor
RECOMMENDED USERS: 50-100
WLAN STANDARD: 802.11a/b/g/n/ac Wave 2
MEMORY: 256MB DRAM
ZERO CONFIG PLUG N PLAY: Yes
SELF FORMING, SELF HEALING MESH: Yes
SEAMLESS ROAMING: Yes
HARDWARE WATCHDOG CPU: Yes
FREE CLOUD MANAGEMENT: Yes
FREE IOS/ANDROID APPS: Yes
CAPTIVE PORTAL: Yes
PUBLIC & PRIVATE SSIDS: Yes
ETHERNET: 2 x Gigabit
POWER SUPPLY OPTIONS: US/EU/UK/AU
LEDS: Nine-color LED status indication
OPERATING TEMPERATURE: -20 to 50 C
DIMENSIONS: 6.5" x 6.5" x 1.2"
CERTIFICATIONS: FCC, IC, CE, RCM (CTick)